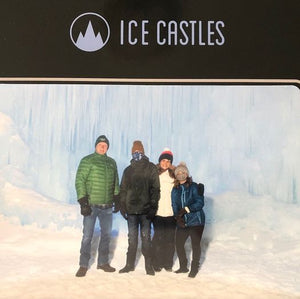 During February vacation week our family went to Ice Castles in New Hampshire for a mini overnight trip. I absolutely LOVE this completely overpriced family picture that was taken of us at the entrance. It represents so much - planning the trip, packing, expense, travel time, and most of all the bravery it takes to even attempt a trip like this under our family circumstances. We don't just buy tickets, rent a hotel room and stroll over. It's a Herculean effort for our family. For example, one thing I had forgotten, or rather didn't put together as a potential issue,...
---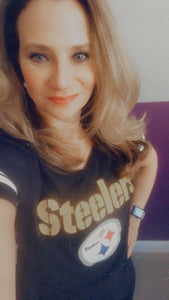 I am a Treadmill Mom. Let me explain with a football analogy… If you've been around me for more than 5 minutes, you know that I am a Steelers fan. I have been a fan for 45 years. I spent my childhood in a small town in Pennsylvania near Pittsburgh in the 1970s. Memories of watching the Steelers with family and friends are some of my happiest. From age 13 on, I have lived in Maine. It hasn't been easy to be a Steelers fan in New England over the years. My husband is a Patriots fan, so sometimes it...
---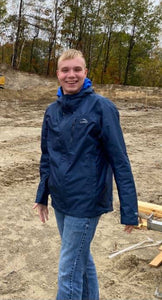 I'm. Done. Yep, I'm done with the Autism Spectrum label for people like my son. I don't know what label I DO want, but I'm just done with the spectrum. My son has profound autism. Profound. He will never, ever be able to live on his own without support. Ever. Apparently there is a controversy brewing right now over a movie that the singer Sia has made. In this movie, entitled "Music" a girl with profound autism is represented. An actress was hired to play this part. From the brief clips that I have seen, this actress does a great...
---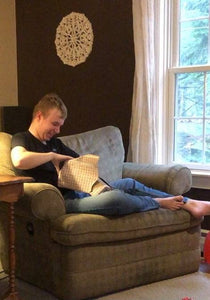 2020 Christmas can go down in the WIN column for the Poores this year. Although it was terrible not to be able to see our extended families in person, we had a victory here in our house. Marston WANTED to open his presents! Last year he refused to open a single present. They remained in a sad stack in the living room for weeks. If you have typical children this must seem bizarre. "You mean, there are kids that don't want to open presents?" Yep. This is often a reality for special needs families. It's literally different every Christmas. Nathan,...
---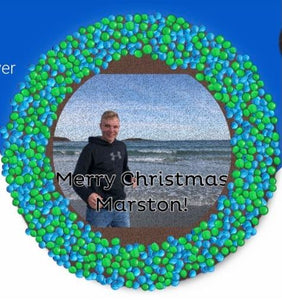 What do I get Marston for Christmas? Ugh. This is always the million dollar question every December. You can guarantee that there will be a ball under the tree Christmas morning. As far as Marston is concerned, there is nothing as wonderful as a ball. Except, maybe, Oreos. It's safe to say that he consumes more than 10 Oreos every day. We joke that he should have a t-shirt that says, "Body By Oreo." So imagine my thrill when I saw an "Oreo id" ad! Yes, it came up on my Facebook feed because our phones spy on us, and...